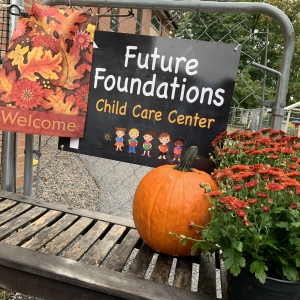 Our non-profit organization was established in 2005. We serve infants, toddlers, preschool, and elementary school children ages 6 weeks through the 5th grade. We offer full time and part-time care. Our program was created in order to meet the needs of parents and caregivers who are concerned with providing their children with quality educational childcare.
Future Foundations prides itself on accommodating families with professional staff who are dedicated to ensuring a safe, nurturing, challenging and exciting childcare environment for all children.
Select a class from the "Our Programs" tab above to learn more.
Sponsored by: The Greater Torrington Family Development Center, Inc.